Fence Company Huntsville AL
Fencing Huntsville, Hampton Cove, Madison, Athens, Decatur and North Alabama
Best fence company in Huntsville. Our fence service offer,
Privacy Fence
Chain Link Fence
Shadow Box Arch Fence
Shadow Box Swag Fence
Picket Fence
Cap And Trim Fence
Decorative Fence
Aluminum Fence
Vinyl Fence
Batten board fence
Horizontal Fence
Commercial Fence
Gate Contractors
Ornamental Fence
Estate Gate Builder
Gate Operator Installer
Fence Contractor Huntsville, AL
If you have decided you want a fence for your home, you are probably asking yourself "Where can I find a fence contractor near me?". You want to find a fence contractor in Huntsville, AL that will help you to choose the right design and material to complement your home, perform quality work and that will deliver complete satisfaction when the project is completed. We are Fence company in Huntsville, AL. We serve the Huntsville area, and will guide you through the process of determining what type of fence is best for you and have the experience and expertise to install your fence quickly and correctly.

Wood
Our trained professionals will help assist you in choosing the perfect style of wood fence to compliment your home. If you already know what you want just let us know and we will build it.
Huntsville Residential Fencing Company performs custom installation on a variety of wood fences made from treated pine or cedar pickets. You can get a wood fence of your choice installed by our trained and professional installers to give your family the privacy they deserve.

Vinyl
Vinyl fences are low maintenance, cost effective and attractive. They are the perfect answer for large ranches or spacious back yards. Vinyl fencing is low maintenance and will give you years of enjoyment
There are many options to match the style of your home when you select a vinyl fence. From the texture, decorative accents and color the fence will increase the value of your home and you will love it. We can help pick the style

Aluminum
Huntsville Residential Fencing is the contractor for your aluminum fencing needs. Aluminum fences offer beauty and elegance similar to more expensive wrought iron or steel fences. If you are on a budget but want an impressive style, aluminum fencing is the way to go
We have a wide selection of colors and styles to choose from with our aluminum fences. Aluminum finishes won't show signs of rust or tarnish and will almost never have to be repainted like iron fences will. With aluminum, you won't bread your bank account to enjoy a beautiful fence.

Chain Link
Chain link fencing is cost effective and efficiently protects your property. Chain link fence is ideal for installation around shops, businesses or farms to protect equipment and tools
The fence is perfect for keeping your vehicles safe. Don't take a chance at losing your investments. Guard them with a chain link fence.We can supply any kind of chain link gate to fill your needs. Just let us know what you are looking for.

Brick Columns
Huntsville Residential Fencing is the company to go to if you want brick columns. Brick columns are beautiful, artistic additions to your home and provide an elegant and warm welcome
The columns intensify the beauty for your fence while leaving an elegant look to your home. Our trained professionals can provide many different styles, heights and colors to meet your needs and wants.

Staining and Painting
Huntsville Residential Fencing is the best company for your staining and painting needs. We will stain your fences, decks or homes. We also do interior and exterior painting
You pick the color and we will do the work. Our trained professionals will leave you with a beautiful tone to your fences, homes or decks.  Don't replace it, restore it. Let us strip it down and give it a brand new look with a fresh stain job.
Fence Financing in Huntsville
We offer several Financing Options for Your Convenience to include 18 Months with 0% Interest Through Synchrony Financial.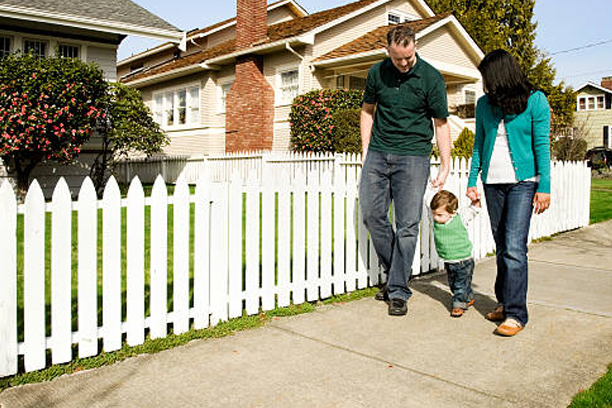 How Do I Find the Right Fence Company in Huntsville, AL?
Choosing the right fence company is as easy as calling Huntsville Residential Fencing. We are the best fence company in Huntsville, AL. We install or repair all types of fences, and the work will always be done to your satisfaction. Whether you want a decorative fence to showcase your yard and landscaping, protect your children and pets or increase your home's privacy and security, we can provide you with an option that will satisfy your needs. We will help you to choose the right design and materials to give you a long-lasting addition to your property.
Our Latest Posts
John
Is pressure treated wood good for fence in Huntsville or North Alabama? A pressure treated wood fence or a pressure treated pine fence is now a go-to option for many homeowners. Basically, pressure treating means [...]
John
Shadow Box Fence With Cap We can not stress enough how important it is to install fences on your property. It does not only adds value to your prized possession but also increases the overall [...]
John
Best Guide to Choose the Cheap Fencing Company in Tennessee Valley? Having a fence is a must for all homeowners. It excels in terms of providing an adequate amount of privacy and ensuring the right [...]
We approach every customer and every fence with the same commitment to quality, whether we are installing a new fence or repairing an existing structure. From our courteous customer service, professional employees and expertise, you will be satisfied with Huntsville Residential Fencing and the work that we will do for you. Don't settle for a fence that isn't exactly what you want or one that will only last for a few years before it needs to be repaired or replaced. Trust us with your fencing needs in the Huntsville, Alabama area.
"Many novice real estate investors soon quit the profession and invest. When you invest in real estate, you often see a side of humanity that stocks, bonds, mutual funds, and saving money shelter you from."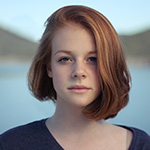 "No man but feels more of a man in the world if he have but a bit of ground that he can call his own. However small it is on the surface, it is four thousand miles deep; and that is a very handsome property."
Huntsville Residential Fencing provides the Huntsville, Alabama area with fence installation and repair services with the help of our partners to ensure the highest quality work and guaranteed satisfaction. We work with companies that we, and our customers, can rely on and trust to perform work to the highest standard using the best materials and professionals to achieve results that speak for themselves. Let us assist you in making a new fence a beautiful and lasting part of your home.